Dental Implants – Saratoga Springs, NY
Bring Back Your Missing Teeth with the
Next Best Thing
Out of all the options available today to replace missing teeth, dental implants truly stand above the rest. While other treatments merely sit on top of the gums or remaining teeth, implants take it one step further by also recreating the teeth's roots underneath the gumline. If you'd like to bring back your missing teeth with the next best thing, call our team today. We're proud to offer start-to-finish tooth replacement with dental implants in our Saratoga Springs, NY dental office.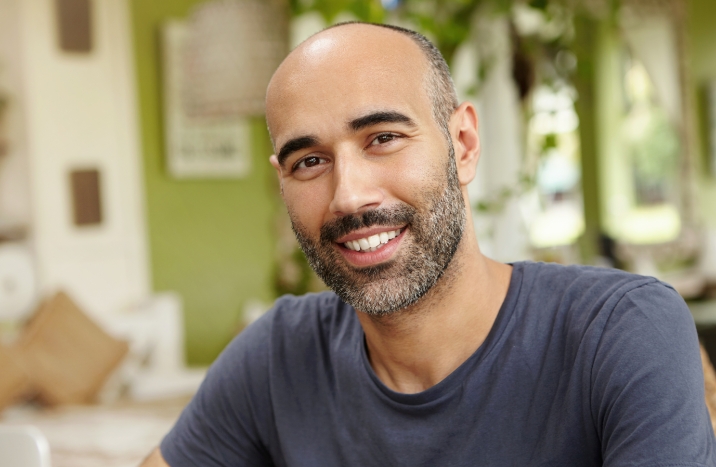 Why Choose Springs Dental for Dental Implants?
Entire Dental Implant Process Performed In-House
Experienced, Positive Dentists & Team
Fair, Transparent Pricing
What Are Dental Implants?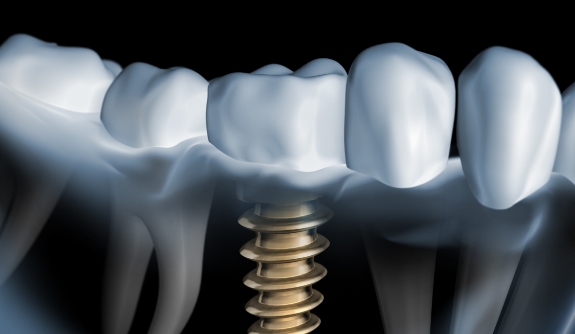 Commonly made from titanium, a dental implant is a tiny, screw-shaped post that serves as the root of your new tooth. It does so by fusing to the jawbone after our doctors surgically place it into the vacated socket. Then, we can secure a customized dental crown on top of the implant. Multiple dental implants can even support a bridge or denture, allowing you to enjoy this solution no matter how many teeth you've lost.
The 4-Step Dental Implant Process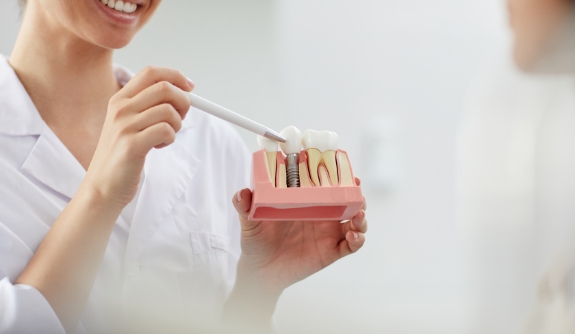 At Springs Dental, our in-house start-to-finish process allows us to streamline your care. Every patient's experience is slightly different, but the four basic steps are:
Consultation – Our dentists must examine your mouth and determine if you're a good dental implant candidate.
Dental implant surgery – We carefully position the implants within your jaw through a surgical procedure.
Osseointegration – Your jawbone begins growing around the implant posts over the next three to six months.
Delivery of final restoration(s) – We can secure your crown, bridge, or denture to your implants to give you a complete, healthy smile.
Benefits of Dental Implants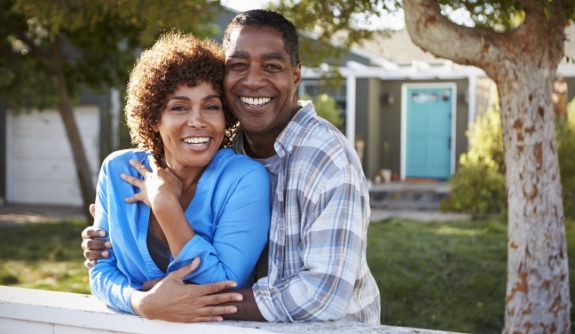 Rebuilding missing teeth from the roots up allow dental implants to provide many unique benefits. These include:
Reliability – Because implants are embedded in your jaw, you can eat without worry.
Confidence – Your prosthetic teeth are matched your home-grown ones, so you'll be able to smile effortlessly.
Healthier jawbone – Dental implants function like natural teeth and prevent the jawbone from breaking down.
Lasting results – On average, dental implants can last for 30+ years.
Who Dental Implants Can Help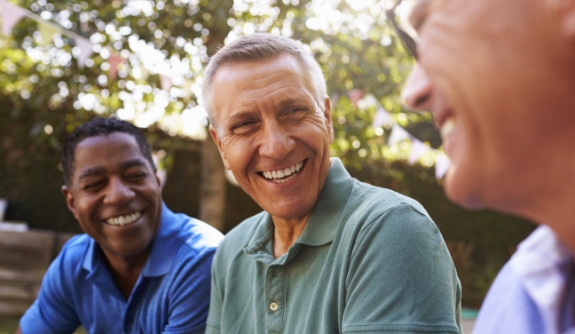 Whether you've lost a single tooth, a whole mouthful, or anything in between, there's a high probability that dental implants can recreate your smile. This treatment is incredibly versatile, and our team will base the details of your care around the number of teeth you're missing.
Missing One Tooth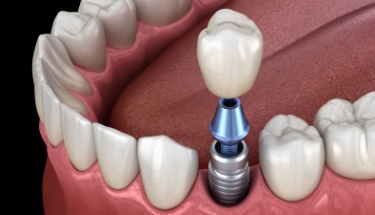 To bring back a single missing tooth, we can position one implant post between two healthy teeth and top it with a beautiful porcelain crown. Unlike a regular dental bridge, the adjacent teeth can be fully preserved, leading to better long-term oral health.
Missing Multiple Teeth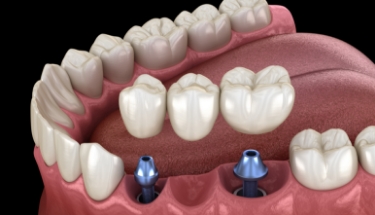 A small number of dental implant posts can be placed at strategic points along an arch to secure a bridge or a partial denture in place. Compared to the traditional versions of these prosthetics, implant-supported ones have greater longevity and stability.
Missing All Teeth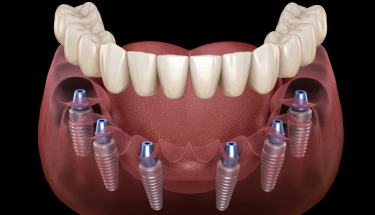 If you're missing a whole row of teeth, you'll be happy to know that we don't need to place a dedicated implant for each tooth. Instead, just four to eight posts are usually enough to support a full denture that makes chewing easier and never shifts around or falls out.
Understanding the Cost of Dental Implants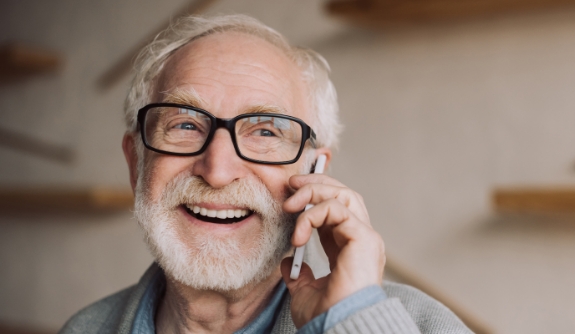 Our dental implant treatments are fully customized to meet the needs of each patient. As such, there is no universal cost of dental implants. Before we begin your treatment, we will go over the multitude of factors that come into play, and we'll also review your financing options. Keep in mind that although dental implants might seem pricey at first, they can potentially last decades longer than traditional tooth replacements.